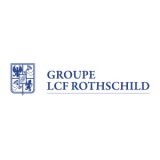 LCF Rothschild Group
Paris-based Edmond de Rothschild Investment Partners is the private equity affiliate of the Edmond de Rothschild Group which is specialized in asset management and private banking (EUR 130bn under management, 2,900 employees and 30 offices throughout the world). Founded in 1953, the Group has been chaired since 1997 by the founder's son, Baron Benjamin de Rothschild. Edmond de Rothschild Investment Partners is dedicated to minority investments into privately-owned companies. It has currently close to ?1 billion under management which is being invested primarily as life sciences venture capital and growth capital. Its Life Sciences Team has ?355 million under management through its Biodiscovery franchise.
---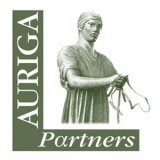 Auriga partners
Auriga Partners is an independent technological venture capital company. Based in Paris, it invests in equity ownership in the fields of information technologies and life sciences in high-potential innovative projects at creation or at an early stage of development in Europe, North America, and Israel. Auriga Partners now manages three funds with a total of over $ 440 million.
---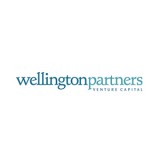 Wellington partners
Wellington Partners is among the most successful pan-European Venture Capital firms. With more than ? 800 million under management and offices in Munich, London and Zurich, Wellington Partners invests in start-up companies throughout Europe that have the potential to become global leaders in the areas of digital media, resource efficiency and life sciences.
Since 1998, Wellington Partners has invested in more than 100 companies, including publicly listed firms like Actelion, Evolva, Wavelight (acquired by Alcon) and Xing as well as privately held companies like AyoxxA, Grandis (acquired by Novartis), immatics, implanet, invendo medical, mtm laboratories (acquired by Roche), Oxagen, Oxford Immunotec, Quanta, Sapiens, Sensimed, Supersonic Imagine, Symetis and Spotify.
---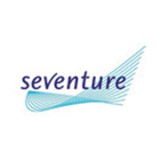 Seventure Partners
Being one of the leading venture capital firms in Europe, Seventure manages more than ? 500 million and invests since 1997 in innovative businesses with high growth potential in Software & Internet and in Hardware & Telecom in France and Germany, and in Life Sciences all over Europe. In Life Sciences, our 4 preferred sectors are Biotech & Pharmaceuticals, Medtech, Industrial Biotech & Cleantech, and Lifestyle Healthcare, Personalized medicine & Nutrition. We also consider investments in diagnostics, biomarkers, drug delivery systems, environment, bio-energy, and services. A typical investment ranges from ? 500.000 to ? 10 million per round, up to ? 20 million per company, from early to later stage. Seventure is a subsidiary of Natixis, the corporate, investment management and financial services arm of Groupe BPCE, the second-largest French bank.
---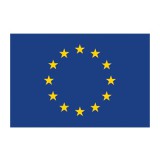 Communauté Européenne
The European Union helps with the financing and reduction of risk capital for start-ups and innovating companies in the region particularly in the technological field.
---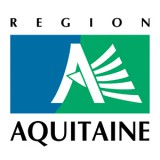 Région Aquitaine
The Aquitaine region is promoting the development of companies by supporting innovation program and facilitating financing of investments for commercial production or marketing of a product or process that it considers innovative.
---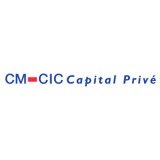 CM-CIC capital privé
CM-CIC subsidiary of CIC Finance, CM-CIC Capital Privé is the management company of the mutual investment funds in the innovation (FCIC) and proximity investment funds (FIP) of the Crédit Mutuel-CIC group. On January 1st, 2010, the managed funds amount to 400 million euros split on eleven FCPI and thirteen FIP. In the course of its management of FCPI, CM-CIC Capital Privé accompanies innovative societies.
---