Madison
Primary Total Knee Prosthesis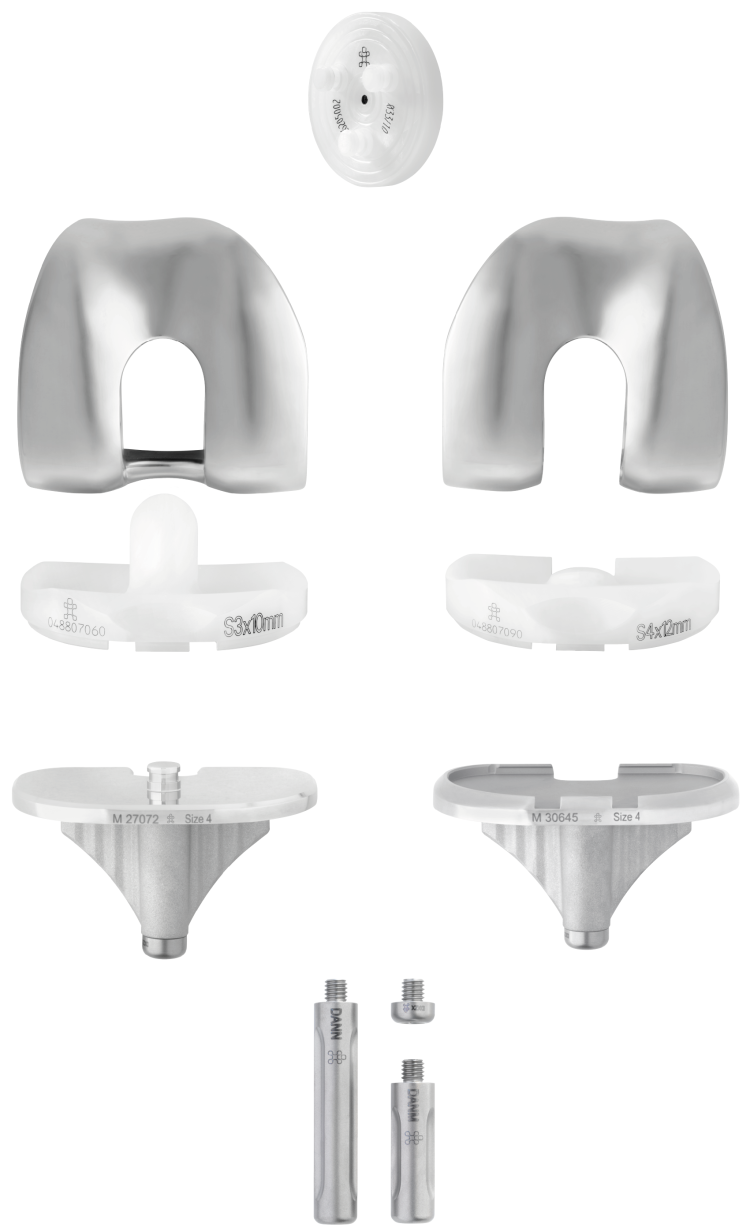 Conception
French design and manufacturing, in compliance with 93/42 /CE directive.
Total knee prosthesis for primary indications.
Available in the following versions :

Cemented and cementless with HA coating.
Fixed and mobile tibial base.
PCL , deep dish or postero stabilized.

Simple and reproductible instrumentation allowing accurate positioning versus anatomical landmarks.
Materials
Cobalt chrome femoral and tibial components.
Tibial extension stems in titanium.
Tibial inserts and patella in Gamma sterilized UHMWPE.
Cementless version : dual coating of commercially pure titanium and hydroxyapatite.
| | Femoral & Tibial components | Inserts / Patella | Tibial extension stems | Cementless Coating |
| --- | --- | --- | --- | --- |
| Materials | Cobalt-Chrome | UHMWPE | Titanium Ti6Al4V | Hydroxyapatite titanium |
| Standards |   ISO 5832-4 | ISO 5834-2 | ISO 5832-3 | ISO 5832-2  / ISO 13779-2 |
Range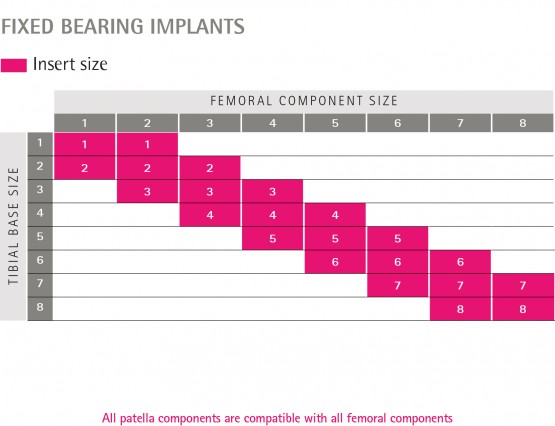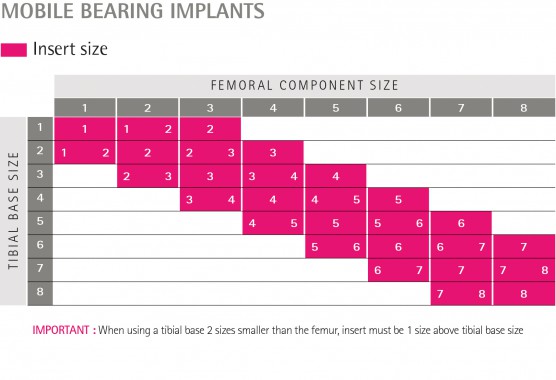 | Size / Component | T1 | T2 | T3 | T4 | T5 | T6 | T7 | T8 |
| --- | --- | --- | --- | --- | --- | --- | --- | --- |
| Cementless HA coated CR femoral component | x | x | x | x | x | x | x | x |
| Cementless HA coated PS femoral component | x | x | x | x | x | x | x | x |
| Cemented CR femoral component | x | x | x | x | x | x | x | x |
| Cemented PS femoral component | x | x | x | x | x | x | x | x |
| Cementless HA coated fixed tibial base | x | x | x | x | x | x | x | x |
| Cemented fixed tibial base | x | x | x | x | x | x | x | x |
| Cementless HA coated mobile tibial base | x | x | x | x | x | x | x | x |
| Cemented mobile tibial base | x | x | x | x | x | x | x | x |
| Thickness (mm) / Component | 10 | 12 | 14 | 16 | 18 | 20 |
| --- | --- | --- | --- | --- | --- | --- |
| Universal deep-dish insert (UC) S1 to S8 | x | x | x | x | x | x |
| Universal postero-stabilized insert (PS) S1 to S8 | x | x | x | x | x | x |
| Diameter (mm) / Component | Ø 33 | Ø 36 | Ø 39 |
| --- | --- | --- | --- |
| 8 mm cemented patella | x | x | x |
| 10 mm cemented patella | x | x | x |
| Diameter (mm) / Component | Ø9 | Ø 11 |  Ø13 |
| --- | --- | --- | --- |
| Tibial stem L. 35 mm | x | x | x |
| Tibial stem L. 55 mm | x | x | x |
| Tibial stem L.95 mm | x | x | x |