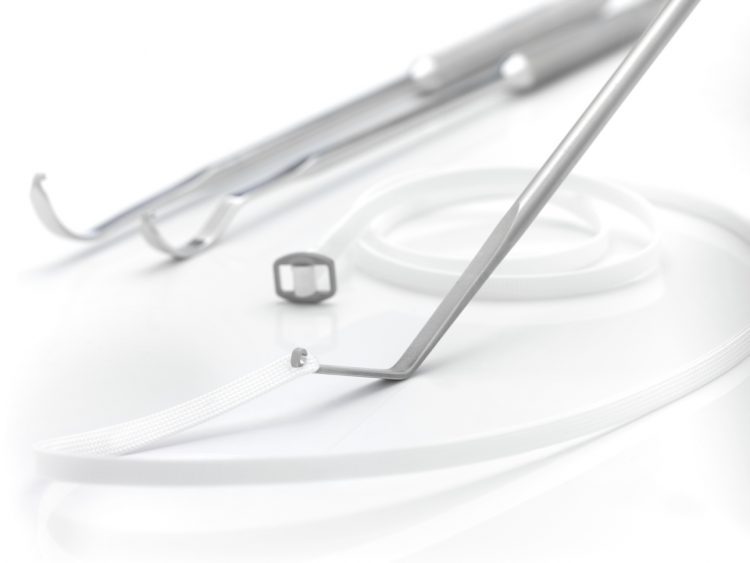 Conception
Jazz™ Passer is an addition to the Jazz™ Platform that assists in Band fixation of posterior spinal structures. It is comprised of a specific Band and a complete range of passer instruments, and is intended to be used with all Jazz™ Platform connectors.   
Universal, Jazz™ Passer can be used with all the Jazz™ Platform Connectors
Ease of use, No additional instrument tray required, Passers integrate into existing Jazz™ trays. A simple movement of the Passer handle passes the Jazz™ Passer Band around the anatomical structure.
Jazz™ Passer is composed of:
3 Passer options

1 Passer Band for sublaminar, subtransverse, interspinous usage
Materials
| | Passer | Band | Buckle |
| --- | --- | --- | --- |
| Material | Stainless Steel | Polyester | Stainless Steel |
| Standard | ISO7153-1 | NA | ASTM F139 |
Range
| Implant | Instruments | |
| --- | --- | --- |
| Jazz™ Passer Band | Straight Passer | 15 mm |
| | Straight Passer | 20 mm |
| | Straight Passer | 25 mm |
| |  Round Passer | |
| |  Round Passer – Angled | |
| | JAZZ Elevator | |
Jazz™ Passer is used with the Jazz™ Platform Connectors